Matt Hancock acted unlawfully by failing to publish Covid contracts | Matt Hancock | The Guardian
Government unlawfully failed to publish coronavirus… | Daily Mail Online
MP's Heavily Invested in Pharmaceutical Industry – The Daily Expose
'Matt Hancock received a £10,000 donation for his leadership campaign in 2019 from Wol Kolade, the head of Livingbridge private equity firm. This firm owns Vanguard Healthcare, which provides mobile facilities such as operating theaters and wards.'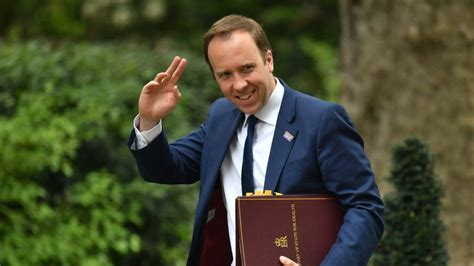 Making diagnostic services more accessible – Vanguard Healthcare Solutions
Did 'Vanguard had anything to do with the Nightingale hospitals that were erected, never used and dismantled at a cost of half-a-billion pounds?'
Nightingale Hospitals…👀👇 – Truth Ref Library (wordpress.com)
'Hancock has also awarded a contract to the tune of £5.5 million of taxpayer's money to a family friend for the provision of mobile testing units.'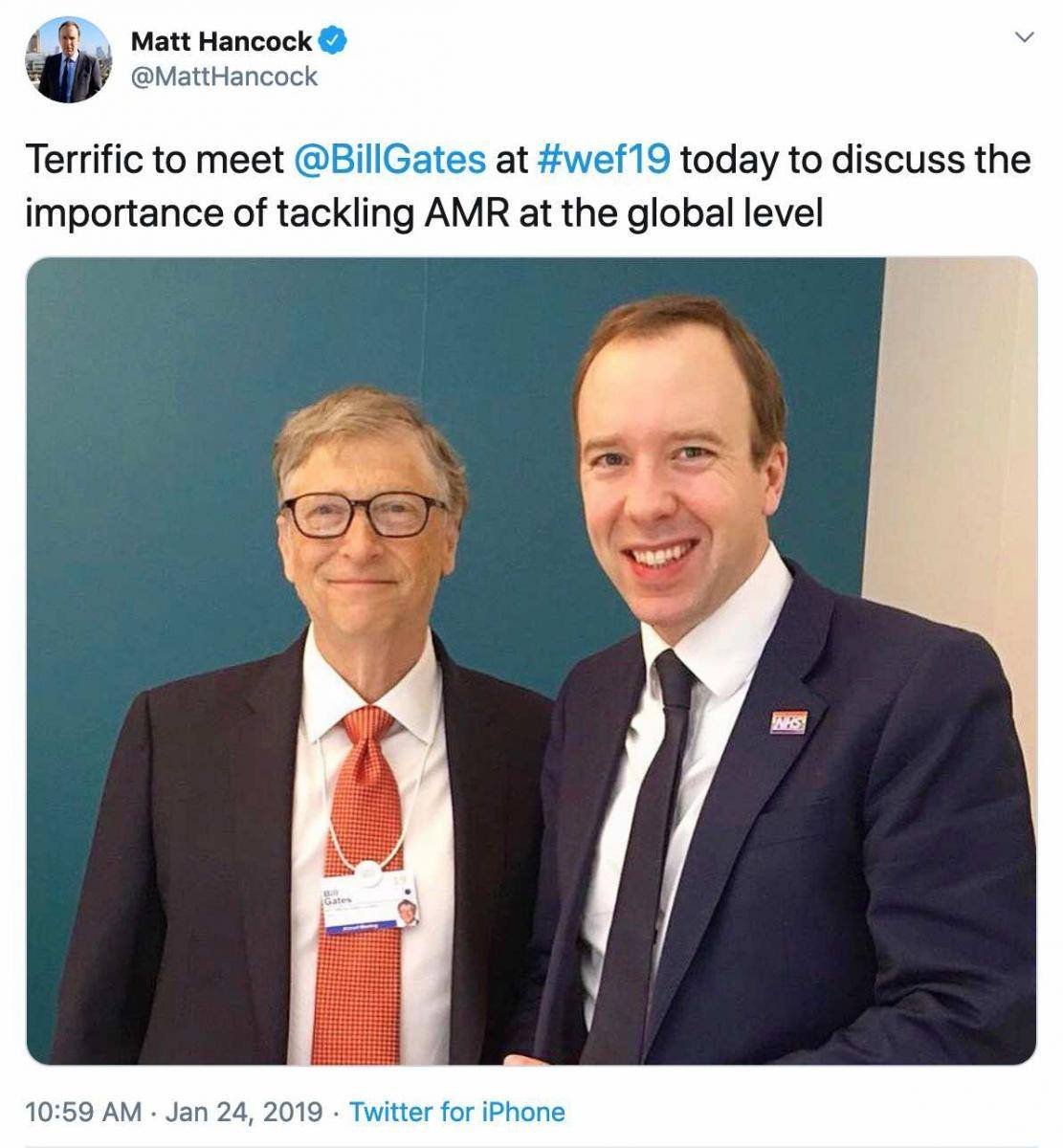 'The contract was awared to EMS Healthcare, which is run by an Iain Johnston – the former business partner of Shirley and Robert Carter, Hancock's mother and stepfather.' Investigation: MP's and SAGE heavily invested in Vaccine industry – The Daily Expose
Iain Johnston (ems-healthcare.com)
Nicole Junkermann 'recently infiltrated the NHS through the UK Department of Health and Social Care with the help of Matt Hancock MP, and her presence signifies a major threat to the data security of every citizen of the United Kingdom. Every single piece of data about you, your health issues, your blood type, the model of the wireless pacemaker keeping you alive, every detail of every embarrassing medical problem in the hands of the Israeli state apparatus and potentially sold off to the highest bidder. You may think that this doesn't concern you. Why would you need to worry about a foreign far-right government which has been proven to meddle in the affairs of our country? Your data would be useless to them, surely? But that's not the world we live in anymore. Big data is the modern gold rush…'
'The psychologists and marketing agents have mastered how to make you buy things; the next step is for them to successfully master making you do things, and for that kind of control over people, they need everybody's data.' The Unknown Epstein Associate Who Will Blow EPSTEINgate Wide Open (nationandstate.com)
'As of 2019, Nicole Junkermann's current business portfolio is very impressive. She's often described as an ex-model, entrepreneur and investor, but Ms. Junkermann is much more than just what you see at first glance. Born in Dusseldorf, Germany on 27th April 1975…'
In 2005 Junkermann founded a private equity fund focused on media and sports investments in Asia and Europe called "United in Sports" and managed to raised €242.2 million for the venture in 2007. Her other project, Infront Sports and Media, was ultimately sold to a European private equity firm, Bridgepoint, for €600 million in 2011. In that year Nicole Junkermann had officially become one of the hottest investors in the world. Since her very first acquisitions which I've already referred to, Junkermann has invested in or purchased: Shanghai Really Sports, Ziggurat, Thousand-Child, Aloha, Jobbio, Emoticast, Elvie, Auctionata, Coindrum, Spoon Guru, Optiopay, Grabyo, Magnum Global Ventures, Songza, tausendkind, Revolut, Sentient Technologies, Here be Dragons, Soundtrack Your Brand, Groq, Catapult, Delivery Club, Relate IQ, DollarShaveClub, Bruhouse Brewery, Cage Warriors, Eagle Alpha, Gokixx, Rebuy.de, Travelbird, Healthtech Digital, OWKIN, Reporty Homeland Security, and Carbyne911. The latter four of these companies are of significant interest.'
Nicole Junkermann | Home | Entrepreneur and Investor
She writes articles like this …'DB Schenker deploys autonomous mobile robots as "next-generation supply chain" ' DB Schenker deploys autonomous mobile robots as "next-generation supply chain" | Nicole Junkermann 2019
DB Schenker has put Gideon Brothers' autonomous logistics robots into service at its Leipzig, Germany, facility following a successful trial.
She wrote 'The Gideon Brothers robot is able to move 800kg and is designed to navigate safely around people and equipment, as well as moving other machines. It is also equipped with a visual perception-based robot autonomy system, which integrates machine learning with stereoscopic cameras to create next generation robot visual capabilities…'
and this 'Transforming Healthcare with AI' Nicole Junkermann | Women of Wearables: Transforming Healthcare with AI
'Matt Hancock, Secretary of State for Health and Social Care in the UK, appointed Nicole Junkermann to the Healthtech Advisory Board.'
'The Healthtech Advisory Board is described as a collection of clinicians, academics, and IT experts. The official government website says "the board will look at how the NHS can harness the potential of technology and create a culture of innovation, with the aim of improving patient outcomes and reducing the workload on NHS staff." It fails to mention why it requires an Israeli intelligence linked venture capitalist who has been involved in multiple scandals.'
'The other Healthtech Advisory Board members include Rachel Dunscombe, who was the CEO of the NHS Digital Academy and Director for Digital for Salford Royal NHS Group, but since being appointed to the Healthtech Advisory Board, she has also joined KLAS Arch Collaborative as their Global (non-US) Leader and Senior Tech Evangelist. Manoj Badale OBE who is described as a Digital Venture Builder and has business ties with the Murdoch family. David Gann CBE Vice President of Innovation at Imperial College London. Sir Mark Walport, an English medical scientist and former Chief Government Scientific Advisor to the UK Conservative Governments from 2013 until 2017. Nicola Blackwood, the Baroness of North Oxford and a member of the House of Lords. Roger Taylor, who is Chair of the Centre for Data Ethics and Innovation. Jeni Tennison OBE, Chief Executive Officer at the Open Data Institute and lead developer for legistlation.gov.uk. Dan Sheldon, who is Head of Well Digital. Daniel Korski CBE, former Advisor to David Cameron and Hamid Karzai's governments… Michelle Brennan, President of Johnson and Johnson, one of the pharmaceutical heavyweights.'
Nichole Junkerman has links to Israeli intelligence. So WHAT is exactly the plan for our UK Health data? Don't the Covid vaccines use sensors to collect body chemistry data to send to interested parties…?!!!…
Is Nichole Junkerman embedded there by Hancock's handlers (at the WEF) to collect NHS data on us to send to the DEEPSTATE, embedded in FOREIGN COUNTRIES, to make UK specific bioweapon viruses to be used against us in warfare?…We know the Deepstate has Eugenicist Gates deeply involved in their depopulation agendas…
Could the mRNA Covid 'Vaccines' be SPYWARE IN OUR BODIES ..just like Robert Maxwell's PROMIS software he sold to many countries!!!???
The more data you give them (remember 'Lifelog' data collection run by DARPA which then became Facebook) the more control they think they have…
Your DATA = MONEY= DEEPSTATE CONTROL
'..Many have taken to social media accusing the minister of staging an emotional performance, as they held him accountable for a string of failures during the pandemic.' Hancock accused of 'crocodile tears' after breaking down over vaccine | Metro News
Read more: https://metro.co.uk/2020/12/08/matt-hancock-accused-of-crocodile-tears-after-breaking-down-on-tv-over-vaccine-13717765/?ito=cbshare
Twitter: https://twitter.com/MetroUK | Facebook: https://www.facebook.com/MetroUK/
'Matt Hancock? Never heard of him': Leaked WhatsApps reveal Health Secretary shared a joke with the former landlord of his local pub when it was revealed he had been handed Covid contracts worth £30m Leaked WhatsApps reveal Matt Hancock joked with ex-pub landlord over Covid contracts worth £30m | Daily Mail Online
MP APP'S PRIVACY RAP
Culture secretary Matt Hancock's app accused of violating privacy rules he oversees – 2018
The Government's new Culture Sec has launched an app – and some claim it's accessing their photos and videos even when denied permission Culture secretary Matt Hancock's app accused of violating privacy rules he oversees (thesun.co.uk)
What a Hancock-up: MP's social network app is a privacy disaster • The Register
MP Matt Hancock releases app called Matt Hancock MP | Apps | The Guardian
'..Within hours of the app launching the people downloading it on iPhones said it was accessing their photos and data even after they refused it permission to do so.
Users were also quick to point out that the app is almost identical to Facebook.
It is packed with cringeworthy posts advertising the West Suffolk MP's activities and encouraging the public to connect with him.
The app, which is free to download for iPhone and Android, also contains a detailed archive of Mr Hancock's speeches.'
Can Matt Hancock be TRUSTED with the UK's data? I think NOT!!!